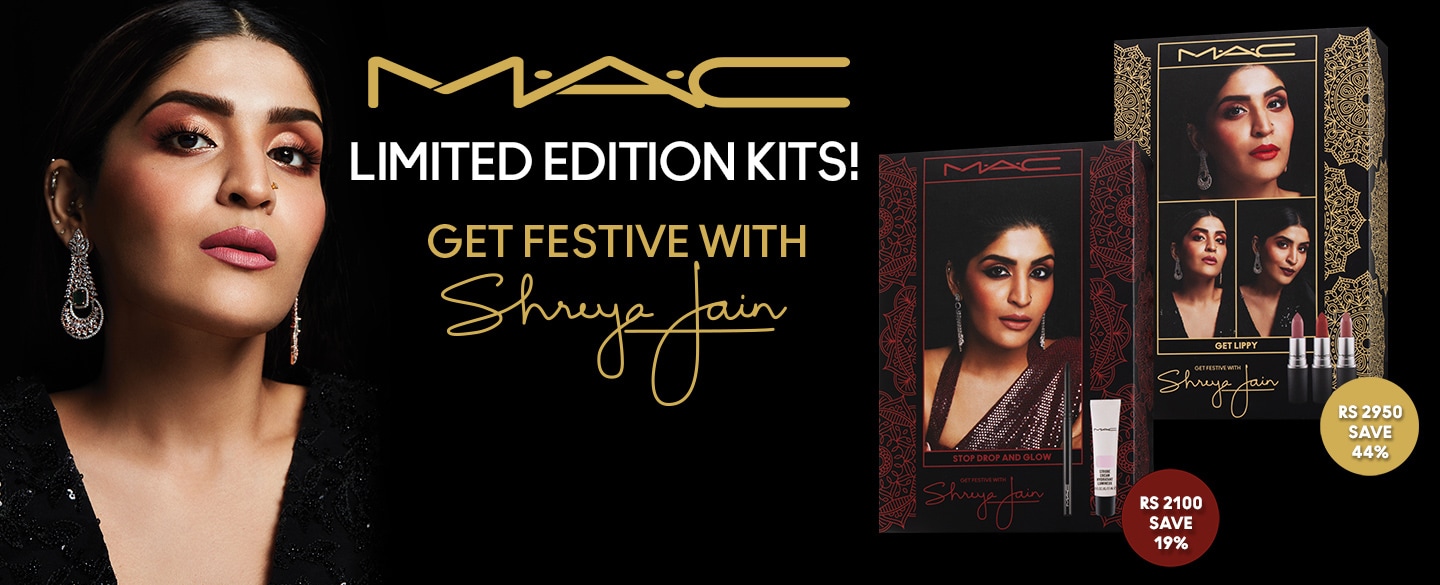 Shreya Jain and M·A·C are back to sparkle and shine.
It's time to Get Festive with Shreya Jain!
Grab her NEW Limited Edition Kits and treat yourself and your loved ones with
Shreya's picks for a flawless glam look this festive season.
Spice up your look with Limited Edition Diwali Kits
Our 2 kits guarantee a glamorous entrance wherever you go!